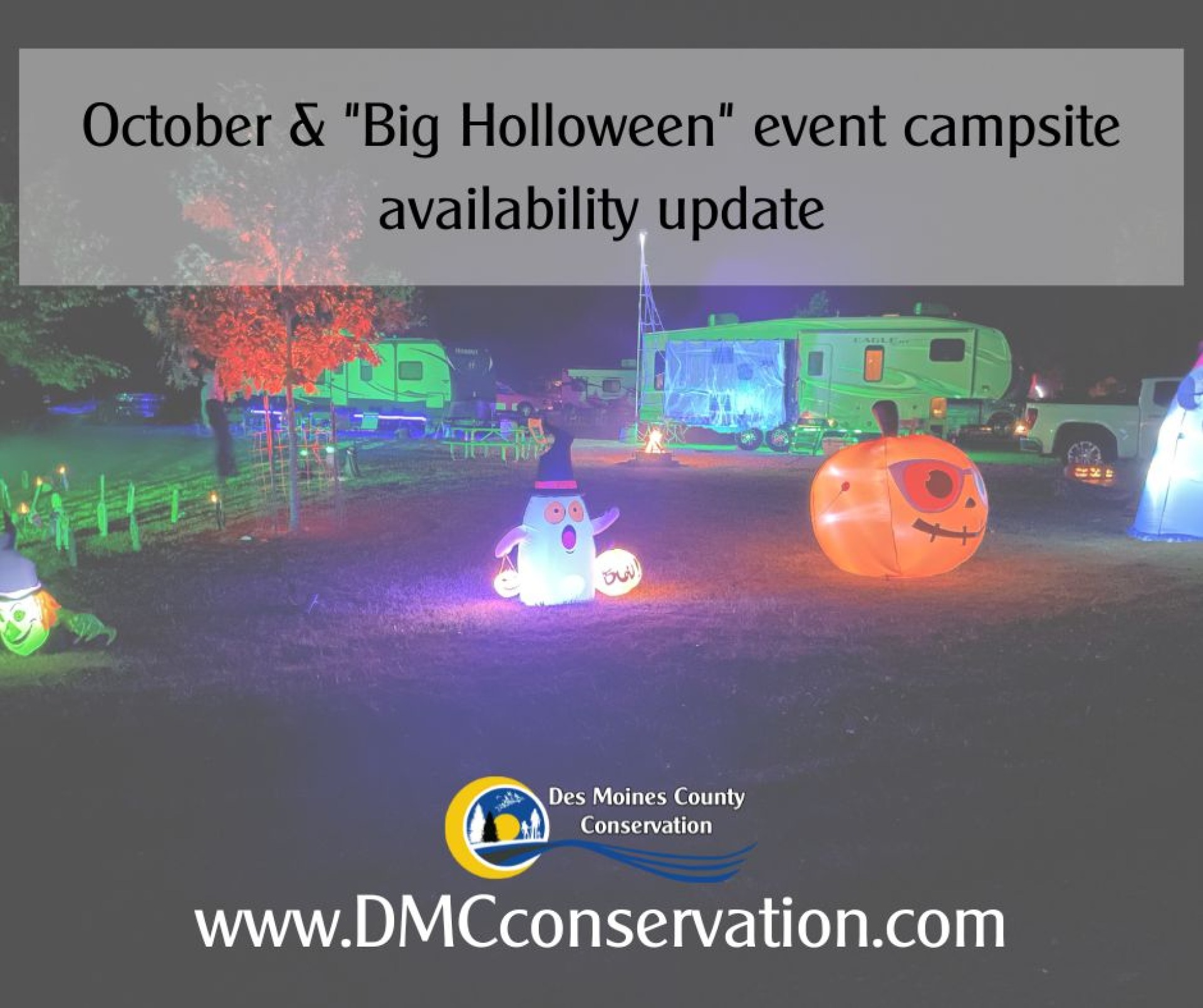 Campsite details for October & "Big Holloween" event
With "Big Holloween" having become the biggest event of the year, the Conservation Board is trying to allocate the limited number of campsites as equitably as possible. Here are the details...
Chris Lee, Executive Director
For those wanting to camp at Big Hollow Creek Recreation Area in early October or for the Big Holloween event:
Reservable sites for October 2-8 will open up Friday, March 31, beginning around 8:00 AM. Non-reservable sites for that week will be available on a first come first serve basis as usual.
ALL sites within the park – reservable and walk up sites – for October 9-15 (the week of the Big Holloween event) will be awarded through a lottery system due to the incredible demand for sites for that week. We will take applications online via this form. At 2:00 PM on June 3 (which is the day of the Youth Jamboree event at the park), we will draw names and offer campsites to those campers in order drawn (no need to be present – we'll contact campers to select their site in order drawn). We will also draw several names to add to a wait list and offer canceled or no-show sites to those on the waitlist in the order they were placed on it.
For more information, email us or call (319) 753-8260.
published Friday, March 31, 2023
More Blogs