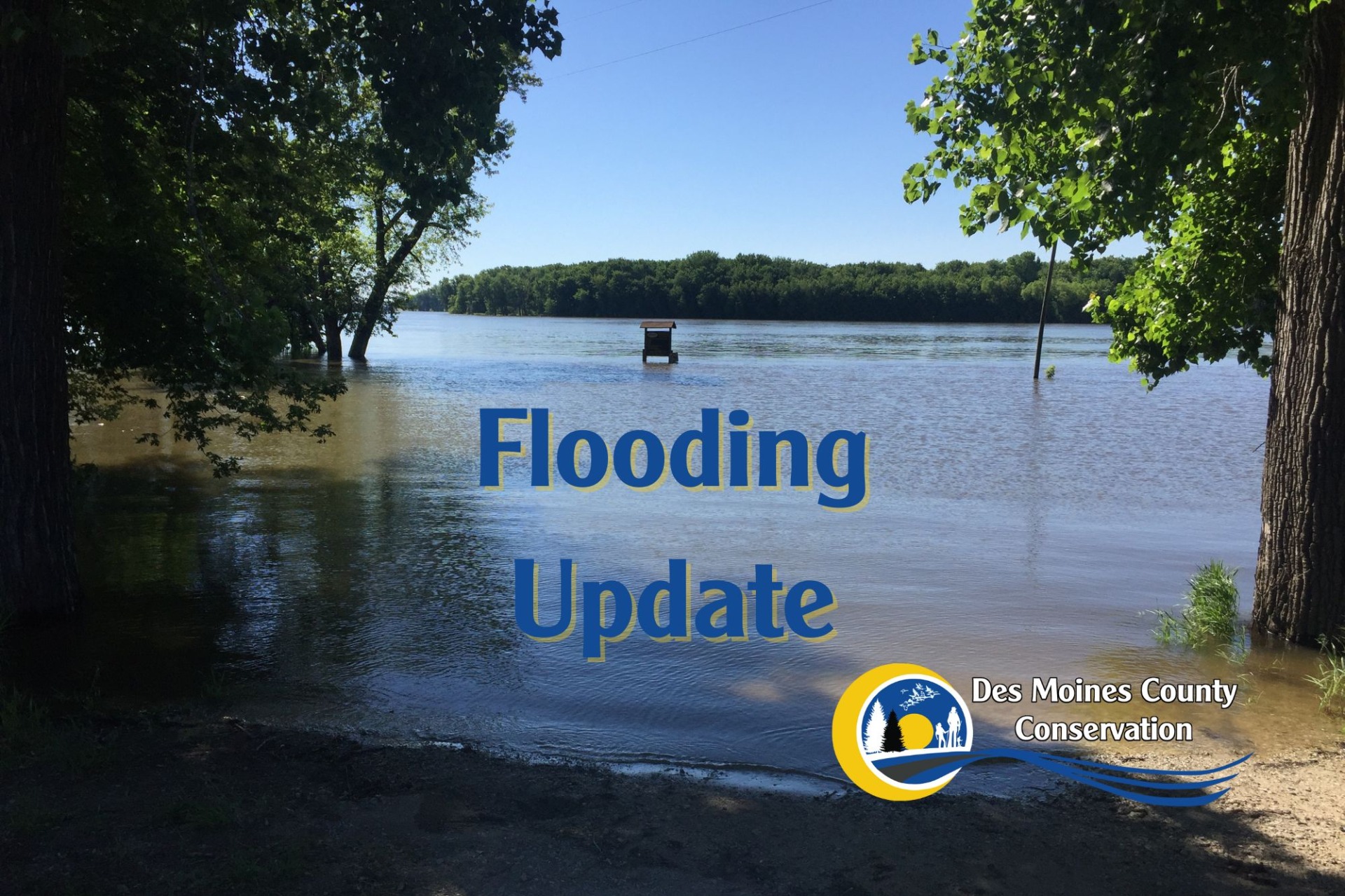 Flooding closes boat ramps
Most Mississippi River boat ramps are inaccessible due to high water.
Chris Lee, Executive Director
Despite a relatively dry spring here in Des Moines County, the Mississippi River is on its way well into Major flood stage. Due to this situation, most of our boat ramps on the Mississippi are now inaccessible.
A near-record-setting snowpack in Minnesota and Wisconsin, coupled with a rapid spring warm up has caused meltwaters to swell rivers to our north well past flood stages. Some areas in the northern states are seeing near-record flooding.
And all that water is headed this way.
As of yesterday, April 24, the National Weather Service predicted a 20.5' river stage at Burlington by May 5th. As of this writing (Tuesday morning, April 25), Burlington is at 17.18'. Flood stage is 15'.
This river stage puts all Des Moines County boat ramps underwater. The ramps at Hawkeye Dolbee, Tama, and Sullivan Slough are all completely inaccessible above a 16' river stage. Casey Barrow is the only one that may still be usable, as it traverses the face of a levee. However, as the river rises higher, the Two Rivers Levee and Drainage District may begin closing levee crossings to protect the levees. If this happens, even Casey Barrow will be inaccessible.
UPDATE 4/26: The levee district has closed the levee crossing at the Tama Boat Ramp.
Flood waters make for dangerous boating situations. We strongly discourage boating during major flood events like this.
Hopefully this is a short-lived flood event and the waters will be back down by the time summer boating season rolls around. Until then, be safe out there.
published Tuesday, April 25, 2023
More Blogs